H.8 – axial torsional servohydraulic testing machines
Servohydraulic vertical dynamic axial torsion testing machines of the H.8 series are used to perform torsional oscillating or tensile / torsional tests of test samples or whole products in the engineering, pharmaceutical, construction and automotive industries, including academic institutions. These machines have an axial / torsional test drive mounted on the upper cross member. The optional base plate with T-slots in the crossbar makes these machines very versatile.
Key features of the H.8 series with axial torsional rotation
Stand design with high axial and torsion rigidity and mechanical resistance.

Possibility of extending the test frame by automatic electro-hydraulic transfer and clamping of the crossbar.

Guaranteed system coaxiality in accordance with ASTM E 1012.

Integrated servo cylinder in center crossbar of the machine.


Torsion induced hydraulically or electromechanically depending on frequency and number of cycles.

Test control by proportional or servo valve with the possibility of control in the power and position loop.

Complete test evaluation and control is provided by

Test & Motion material testing software – DYNPACK.
Combined torsion load cells  located on the piston rod operating in the accuracy class according to EN ISO 7500-1, ASTM E4 with the possibility of linearization.
Powerful compact hydraulic units of the HAD series with low noise level thanks to the PAC system.

HALT 18 hydraulic unit diagnostics controlled by TOUCH LCD SIEMENS as standard.

The H.8 series machines comply with all the above-mentioned EC directives on machinery and equipment and work in accordance with the new safety functions according to EN ISO 13850-SIL 1/PL.

The machine is controlled by measuring and control electronics of the EDCi series with a sampling frequency of 10 kHz.

Analog signal resolution level ± 250,000 divisions (20 ms).

Integration of special grips for axial torsion tests or various jigs according to standards, etc.
High-precision tests with temperature chamber or high-temperature furnace.
VIDEOS of axial torsion testing machines LabTest H.8 series
Axial torsion test at room temperature
Axial torsion test of special test specimens at room temperature according to EN ISO 6892-1.
Axial torsion test with assembly of test fixtures
The LABORTECH H.8 series testing machines can be used to  test samples using special axially torsional universal grips, on which practically anything can be tested when replacing inserts. You are limited only by the maximum force and torsion of the machine.
Axial torsion test – practical test
Practical axial-torsional test of high-strength material according to EN ISO 6892-1 using special mechanical grips.
Axial torsion test with high temperature furnace
Axial torsion test on LabTest 6.125H.8 testing machine with high temperature chamber up to 1200 ° C according to EN ISO 6892-2 and ISO 12106.
Do you have questions about our products?
Feel free to contact our product experts.
We look forward to your interest.
TESTING ON LABTEST H.8 MACHINES WITH VARIOUS ACCESSORIES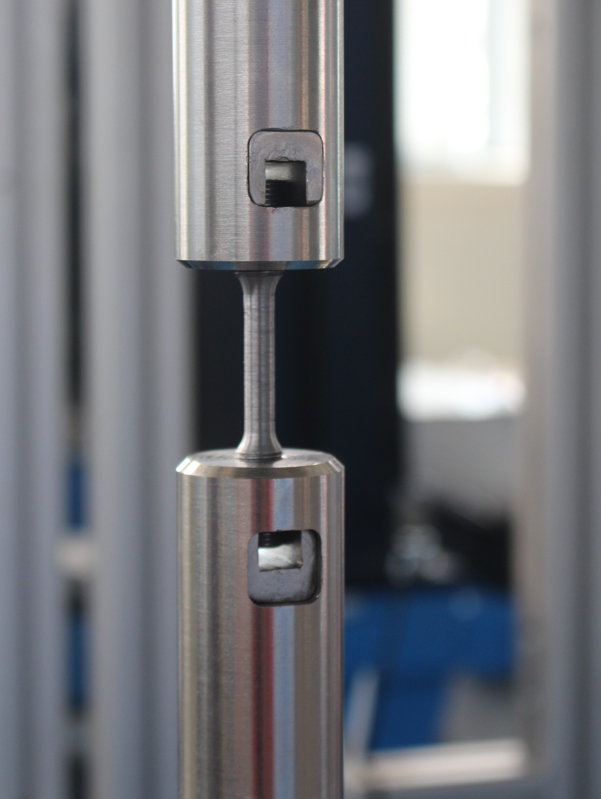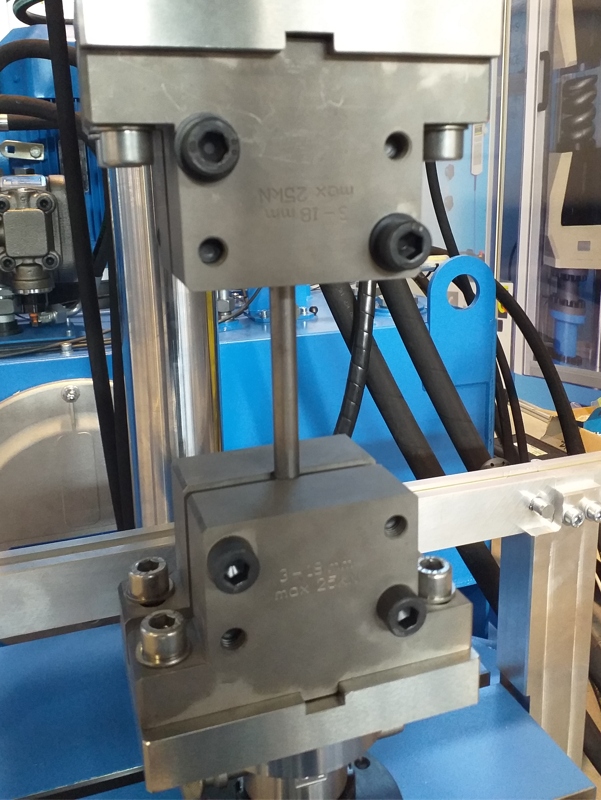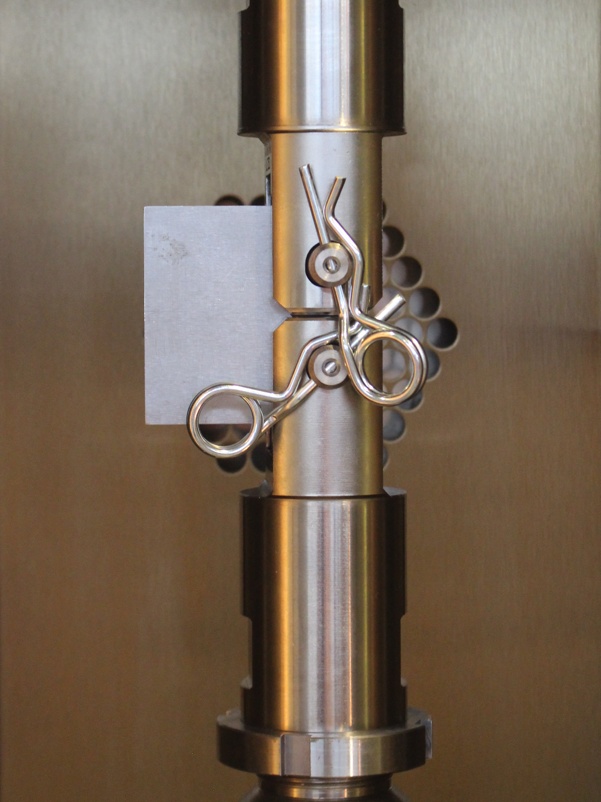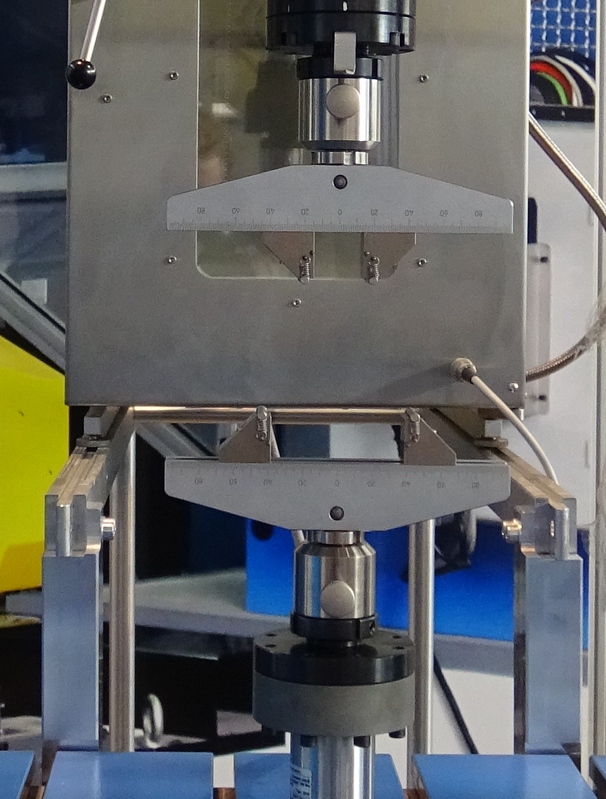 Test with various fixtures and clamping grips
Various types of clamping grips and test fixtures for fastening and dynamic testing of metals, carbon, plastics, laminates, etc. for dynamic tensile, compressive and bending tests according to EN 6892-1, ISO 12106, ASTM E606, DIN 50100, ASTM E399, ASTM E647, ASTM E466 etc.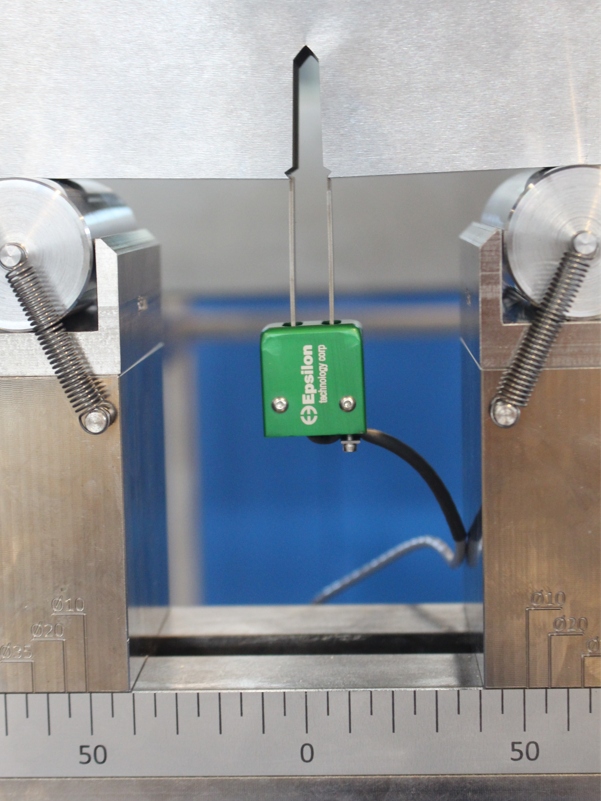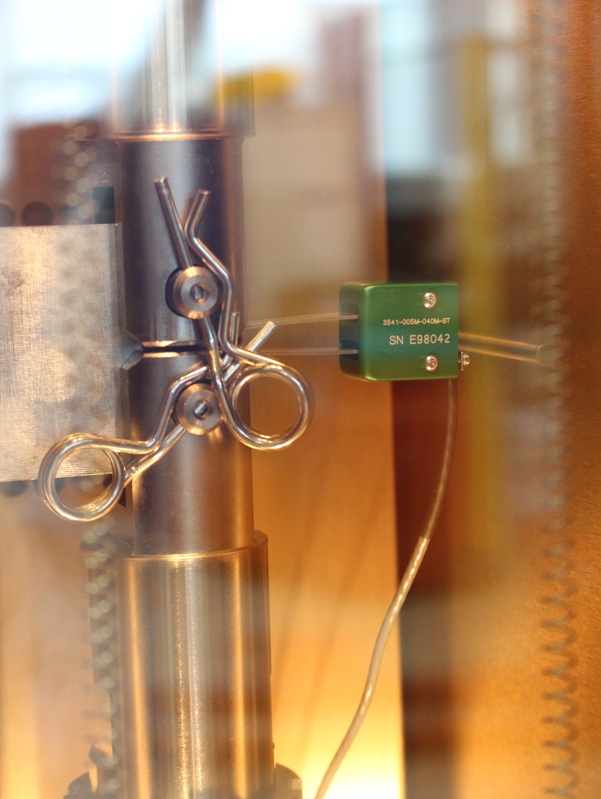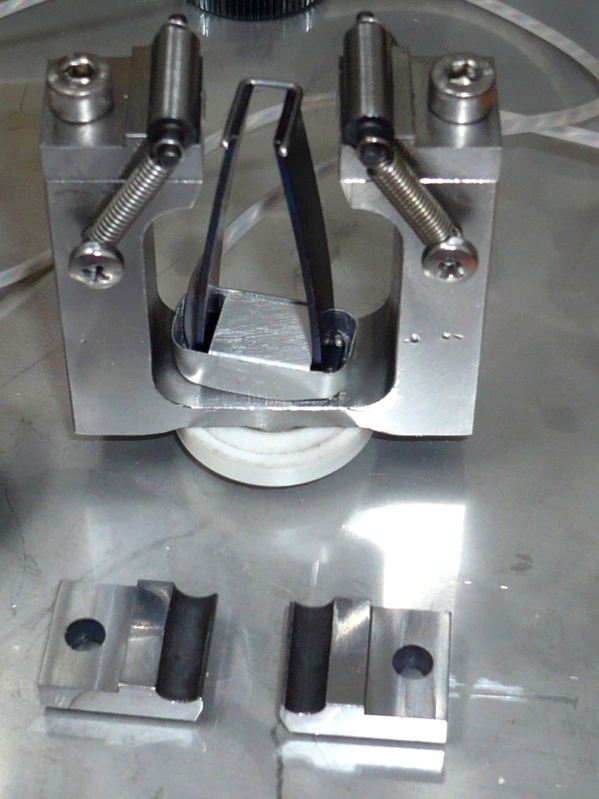 Tests with extensometers and measuring probes
Tensile test with extensometers in accordance with EN ISO 9513, EN 6892-1, ISO 12106, ASTM E606, DIN 50100, ASTM E399, ASTM E647, ASTM E466, etc.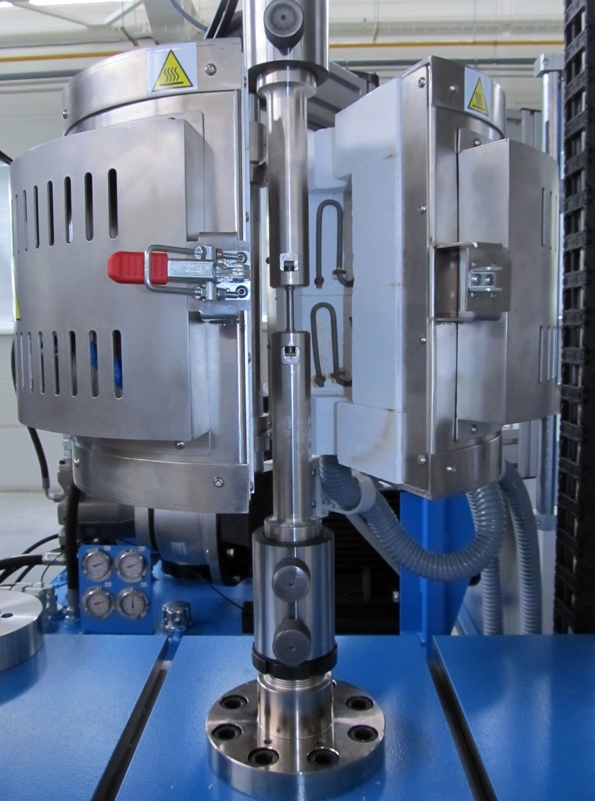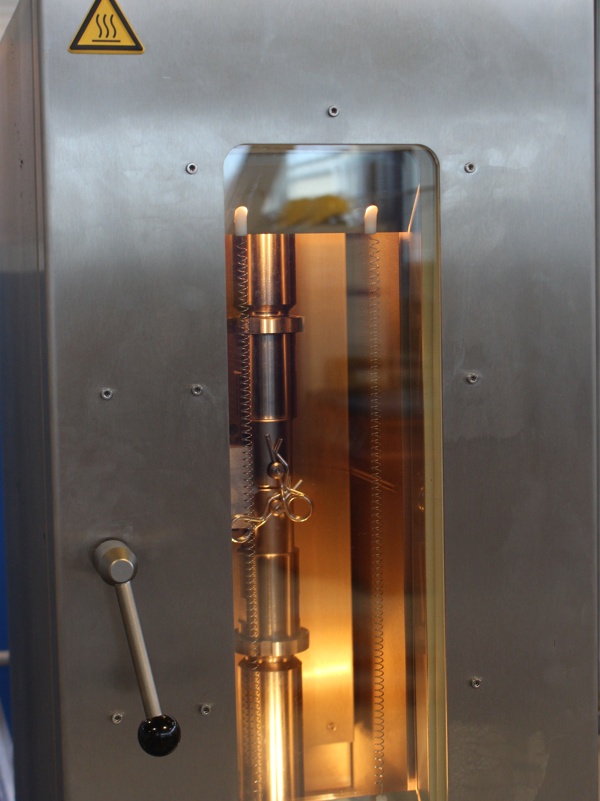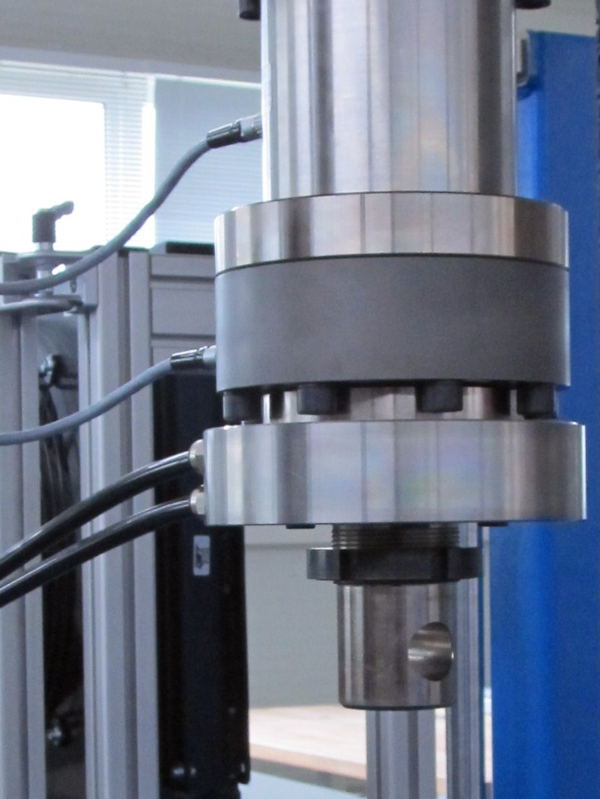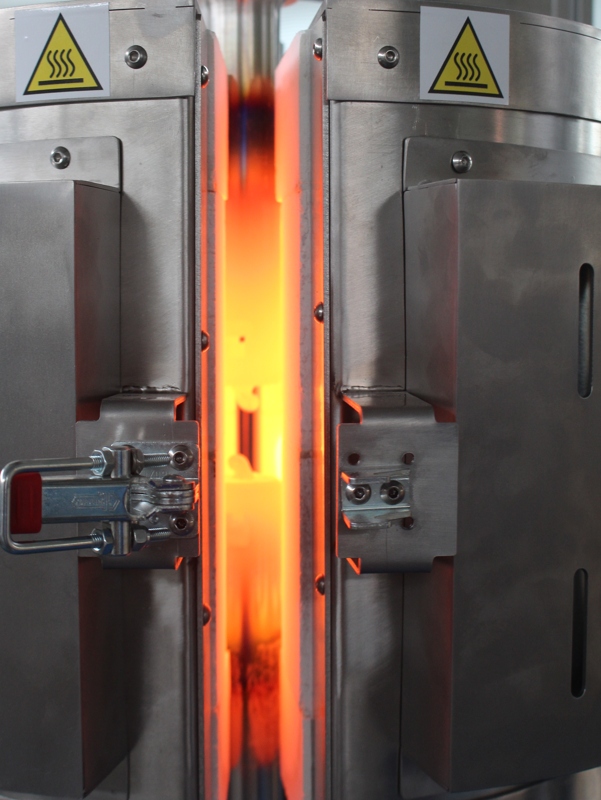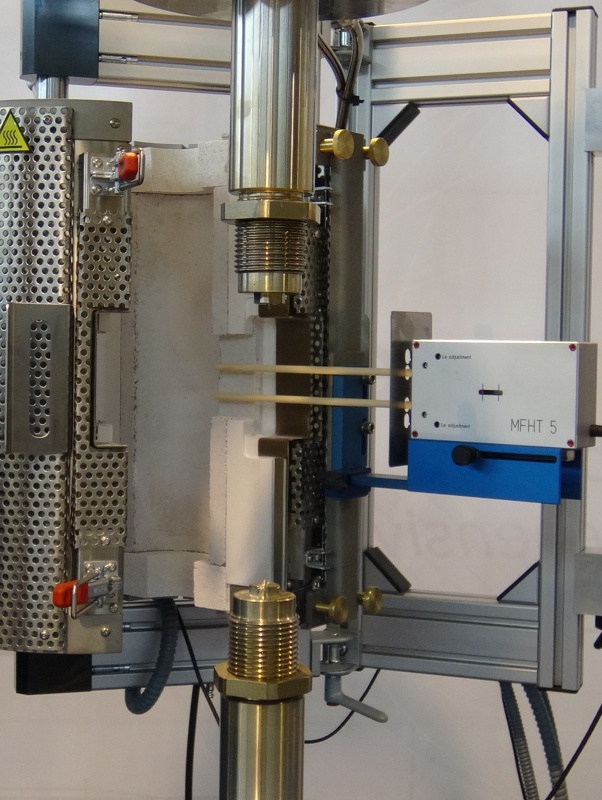 Test with high temperature furnace and temperature chamber
High temperature tensile and compressive dynamic tests according to ISO 6892-2 Method A1, EN 6892-1, ISO 12106, ASTM E606, DIN 50100, ASTM E399, ASTM E647, ASTM E466 etc.
Basic modifications of axial torsion machines!
Standard set of axial / torsional testing machine
Focus on these 3 basic machine parts …
The right choice of axial / torsional hydraulic servo cylinder
Combined servo cylinder
If you choose from the table the appropriate combination of machines of the H.8 series, ie. axial force and torsional moment, then it is necessary to define the following parameters:
Axial force:
What will be the magnitude of the amplitude? What max frequency will I use?
Torque:
What will be the maximum angle of rotation + -? What max frequency will I use?
Based on these input parameters, the entire test set of the machine can be precisely specified, including dimensional size, power input, etc.
A suitable hydraulic unit to meet your requirements and location
Appropriate choice of Hydraulic unit (HU)
Based on the correct specification of the combined test servo cylinder, a suitable compact hydraulic pressure unit designed for fatigue tests is defined. HU is always equipped with the HALT 18 – Diagnostic SIEMENS control system with system monitoring of conditions, pressures and service intervals via a touch LCD.
Cooling of Hydraulic unit .
How will I cool the hydraulic power unit? Air or water cooling? Find out your options.
Do I need to deal with noise?
The possibility of covering HU is made by a special anti-noise cover PAC <72 dB. Easy access from all sides using quick couplings allows easy handling around the HU (filter change, oil change, etc.). Thanks to the silent block suspension, the HU can be placed directly on the test room floor.
Appropriate selection of control unit and test software, including modules
Measuring and control electronics
EDCi Control electronics with real-time synchronization of all measuring and control channels must be supplied for each test axis. Choose the RMCi7 or RMCi8 series remote control with OLED display integrated CENTRAL STOP.
Basic parameters of electronics
Analog signal resolution level ± 250,000 divisions (20 ms). Internal frequency 64 bit, data acquisition 32 bit, AD 24 bit, arithmetic, sampling frequency 10kHz. Integrated RS232 for VIDEO extensometers. PC connection – Ethernet 10/100 Mbit, USB 2.0.
Machine control and testing evaluation
Test & Motion + software – DYNPACK – intuitive software for long-term dynamic tests that you will fall in love with. All you have to do is choose the test modules according to the given test standards and you can test the samples.
Test&Motion+ – DYNPACK Software
Intuitive software for long-term dynamic tests…
Test & Motion + – DYNPACK – intelligent, intuitive and powerful software that will help you increase productivity and testing quality in your test rooms and testing laboratories. You can streamline, refine, and accelerate your testing and adapt your testing environment to make it easy for operators to measure the mechanical properties of materials in a dynamic single-axis or multi-axis test mode with support for EN, ISO, DIN, ASTM, and GOST standards.
CUSTOM MODIFICATION OF AXIAL / TORSION MACHINES H.8 SERIES