Universal-Sheet Metal Testing Machines EC Series
Universal-Sheet Metal Testing Machines EC Series in bench or stand version, which are primarily designed for measuring and testing of deep-drawn plates by the ERICHSEN method. These machines are suitable for research and development as well as for routine quality control in laboratories, testing rooms and plants, where they support development processes for the characterisation of new alloys and new processing techniques as well as for subsequent series production.  LABORTECH machines are characterized by very high rigidity of the test frame, speed and accuracy of measurement in semi-automatic mode.
GENERAL KEY FEATURES OF THE EC SERIES
Robust vertical table or stand modular design with mechanical resistance and durability.
Abnormally high rigidity and mechanical resistance of the machine combined with high-level ergonomics.
Integrated clamping mechanism with mechanical or hydraulic clamping.
Deflection controlled electromechanically or hydraulically according to the type of load.
The MACHINES of the EC series comply with all the above-mentioned EC Directives on Machinery and Equipment and operate in accordance with the new safety functions according to EN ISO 13850.
The basic control of the machine is performed by SIEMENS PLC with integrated touch LCD display with SMTest -S software in the base of the machine or higher FULL version with measuring and control electronics of the EDCi series with a sample rate of 2.5 or 10 kHz, 24 bit, ± 250,000 pieces (20 ms).
Complete evaluation and control of the test by software for testing of deep-drawing materials – SMTest – BASIC or as an extension of the software SMTest-S.
Protective safety covers made of polycarbonate with high safety EN ISO 13849.
Diagnostics of hydraulic unit HALT 18 controlled by TOUCH LCD SIEMENS in standard
Wide range of accessories – test mandrels, fixtures, clamps, etc.
VIDEOS ON EC SERIES TEST MACHINES
Excavation test according to Erichsen
A practical test according to EN ISO 20482, the results of which are applied to the determination of the deep-drawing capacity of sheet metal in the cold – the Erichsen test.
SMTest -S software operator – practical test
Practical operation of the SMTest -S software – definition for the deep-drawn sheet formability test according to EN ISO 20482.
Do you have questions about our products?
Do not hesitate to contact our product experts.
We look forward to your interest.
WE OFFER TECHNICAL SOLUTIONS – WE ARE PROFESSIONALS
Individual approach to the design of the machine itself and fixtures …
Machine deployment
It depends on where the machine will be deployed – testing room, research workplace or operation. Accordingly, the machine can be replenished or prepared for:
Manual operation – manual loading and unloading
Semi-automatic operation – the operator sets up, after evaluation the part is taken by a robot, manipulator, etc.
Automatic operation – the part is loaded and unloaded by a manipulator, robot, etc.
Supply inputs and let us work. We will meet your ideas.
Use
These sheet metal testing machines are designed for testing deep-drawn materials. They provide fast and reliable quality monitoring for sheet metal manufacturers and users. There are important reasons for using the EC Series sheet metal testing machine for quality assurance: Reduce production costs by performing random quality checks on cold rolled sheet metal during production or in the process department. Sorting of lower quality material arrives in the receiving department. Without special test preparation, it is immediately possible to determine whether the delivered material has the prescribed drawing quality. Determination of the most suitable sheet thickness for a specific drawn workpiece to optimize the cost/suitability ratio for the production process.
Tested parts and standards
The EC series testing machines are ideal for testing the following parts:
testing of materials in the medium thickness range (0.1 to approx. 3.0 mm) – model ECTest 80
testing of materials in the medium thickness range (2 to approx. 10.0 mm) – model ECTest 1000
ERICHSEN Cupping Test according to DIN EN ISO 20482 JIS Z-2247 NF A 03-602 NF A 03-652 ASTM E 643 GOST 10510 GB 4156-07
ERICHSEN Deep Drawing Cup Test according to DIN EN 1669 ISO 11 531 JIS Z 2249 GB/T 15825
Provide us with a drawing of the part to be tested and we will design everything for you.
Design of preparations
Each component tested on vertical torsion machines shall have 100 % test fixtures having:
High precision
Alignment
Hardness
Toughness
Mechanical resistance
All frips are constructed in 3D CAD INVERTER with detailed diagnostics by the FEM method, manufactured and subsequently subjected to demanding testing in our test laboratory.  We guarantee the result, we are professionals.
Evaluation of the test
SMTest-S – integrated system software designed for basic deep-tension tests on SIMATIC systems. As a higher superstructure, the SMTest software – BASIC – is an intelligent, intuitive and powerful software for manual, semi-automatic or automatic operation with various modules. Thanks to these software systems, you will:
we will help increase the productivity and quality of testing in your testing rooms and testing laboratories.
enable you to streamline, refine and accelerate your test execution and tailor your testing environment to make it easy for deep-drawn sheet metal operators.
Say what you want and what you expect from the software and we will fulfill it for you.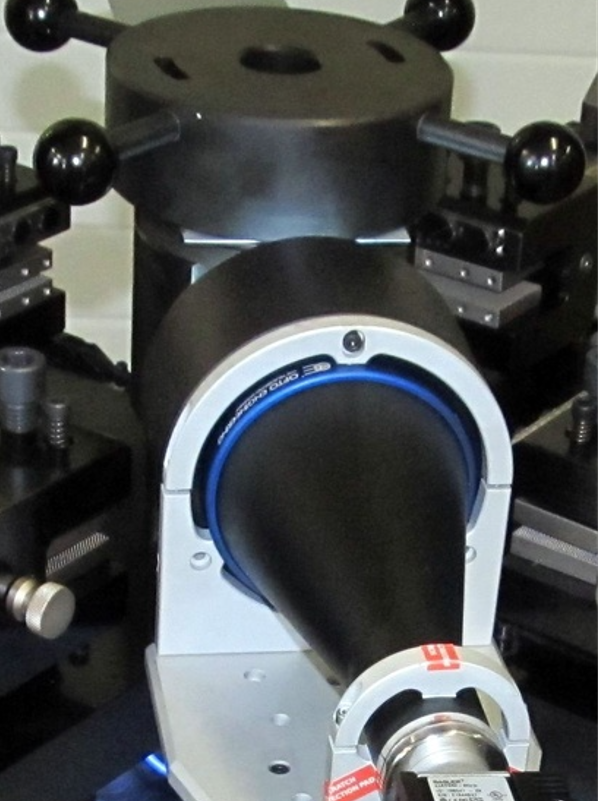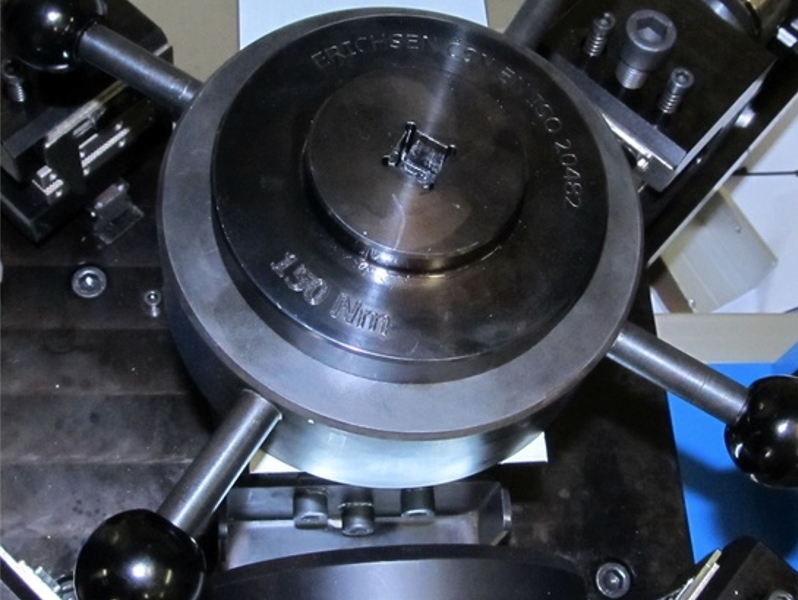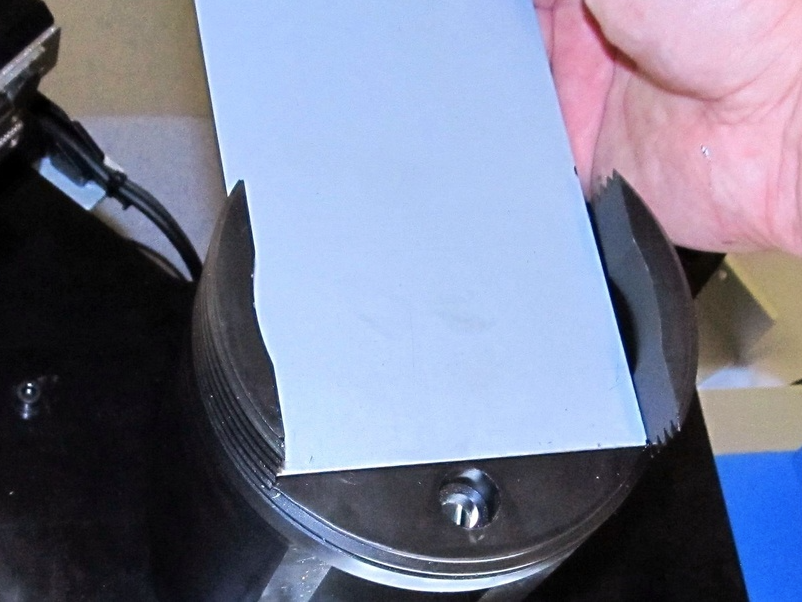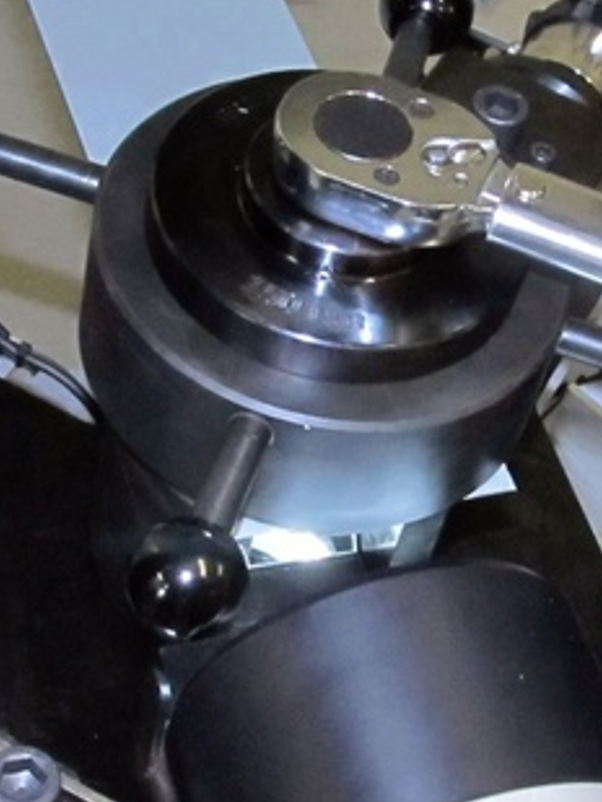 Our specialists are able to custom design and manufacture a machine or automated system with a high level of quality and uniqueness. In the case of fixture design, optimization often starts with details and in 3D STEP formats or DWF viewers. When developing LABORTECH products, we place a high value on the quality, design and affordability of our products. In the design of machines and systems, we ensure a minimal ecological burden and ecodesign in accordance with EN ISO 14001:2016. We verify the accuracy, reliability, durability and mechanical resistance of our machines in our testing and calibration centre.
TABLE OF TECHNICAL PARAMETERS OF THE EC SERIES UP TO 1000KN
Technical data


Product code

Compressive force

Holding force

Clamping force

Stroke of punch

Holding stroke

Mandrel diameter

Sample diameter

Test speed

Position resolution
Weight
Machine power
Units


–
kN
kN
kN
mm
mm
mm
mm
mm / min
mm
kg
kVA
ECTest 6.60 / 80


1.13090121
60 / 80
100
0,5-30, 10-100
40
39
max. 20
110
5 až 500
0,01
320
1,2
ECTest 6.200


1.13090221
200
265
0,5-30, 10-100
80
39
max. 50
120
5 až 500
0,01
560
3,5
ECTest 6.400

1.13090321
400
600
2-100, 20-220
120
39
max. 75
170
5 až 500
0,01
1080
8,5
ECTest 6.1000

1.13090421
1000
1200
5-250, 50-550
150
39
max. 100
200
5 až 250
0,01
1450
12,5
System software designed for deep-drawn sheet metal formability …
SMTest-S – integrated system software designed for basic tests of deep-drawn sheets on SIMATIC systems. Integration of basic standards such as ISO 20482, DIN EN 1669, ISO 12004, ISO 16630, where a test of verification of technological formability is specified, the results of which are applied when pressing parts and parts from sheets and strips with high degrees of cold deformation and in detecting deep-drawing.
System software designed for deep-drawn sheet metal formability …
SMTest – BASIC – intelligent, intuitive and powerful software to help you increase productivity and test quality in your test rooms and test labs. You can streamline, refine and accelerate your test execution and customize your testing environment to make it easy for operators to measure deep-draw sheet metal tensile strength by individual methods with support for EN, ISO, DIN, ASTM and GOST standards.