Development and realization of custom-made projects
We also have an individual approach to our customers and partners in our development and research activities, where, based on detailed technical specifications, we are able to quickly develop (depending on the size of the project) and produce special test machines according to your requirements and in premium quality. We have historically collaborated with a number of manufacturing and non-production research companies, institutions, or laboratories.
Thanks to our continuous development activities, we have turned a number of testing rooms in many companies into automated test facilities, using the latest technology and methods in material testing.
The development department of LABORTECH are experts in analysis of technical requirements for manufacturing of unique special testing machines and equipment. Our specialists are able to understand the issue of the particular customer and then individually design and manufacture a machine of high degree of quality and uniqueness. The more is the application unusual, the more it also inspires us to find a new solution.
Na základě Vašich přání Vám zkušební zařízení dodáme ve variantách jednotlivých pracovišť, ale i celých linek. Můžete si od nás nechat vyprojektovat a vyrobit zařízení s různým stupněm automatizace. Naše portfolio zahrnuje jednoúčelové zkušební stroje a zařízení, robotizovaná pracoviště, ale i montážní pracoviště. Kromě výroby jednoúčelových strojů a speciálních zařízení se věnujeme rovněž kalibracemi strojů a zařízení, připojením našich zkušební ch strojů a zařízení do podnikových sítí atd… Našimi zákazníky jsou firmy nejen z prostředí automobilového, železničního a leteckého průmyslu, ale i armády, výzkumných a vývojových pracovišť a dalších výrobních odvětví.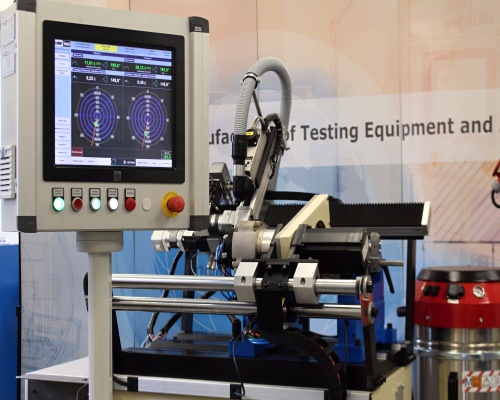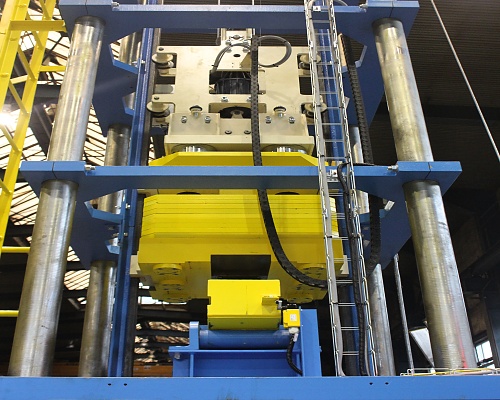 Nejprve na základě Vašeho přání zpracujeme projektovou a konstrukční dokumentaci včetně 3D modelu. Stroje a zařízení vyrobíme, provedeme kalibraci a odzkoušíme v naší firmě na testovacích stolicích. Dodávka zahrnuje také vybavení potřebnými nástroji, nářadím i přípravky. Součástí je rovněž kompletní elektroinstalace a osazení senzoriky, včetně měřících zařízení. V rámci dodávky rovněž obdržíte potřebné hardwarové a softwarové vybavení, které je vyrobeno na míru dle přání zákazníka. Samozřejmostí je dodání potřebné technologické dokumentace a provozních předpisů. V okamžiku, kdy je dodávka zkompletována, zajistíme dopravu na místo určení. Ve vašem provozu pak provedeme instalaci, provozní zkoušky a zaškolení obsluhy. Naše služby zahrnují rovněž záruční, pozáruční servis a servis ON-LINE.
For our customers and partners, we have developed a wide variety of unique test systems, where experimental development was also required to produce the desired results.
Our developed and manufactured test systems, together with the appropriate software, are unique in their specs, which you cannot find anywhere in the world…
Do you think there are projects that we could cooperate with? Do you have any questions about our development activities? Do not hesitate and write to us! We will be happy to answer your questions.
Login to subscribe LaborTech newsletter