E.1 – ONE-COLUMN TESTING MACHINES UP TO 5KN
The electromechanical testing machines of the E1 Series in one-column benchtop design up to 5kN are designed for safe and efficient testing of materials and whole products in tension, pressure, bending, shearing and torsion. This line is characterized by an open structure and, depending on the type of equipment (except for the temperature chambers and high temperature furnaces), plastic, metal, composite paper, polyurethanes, etc. can be tested on machines.
Main advantages and features:
Open machine design
Integrated new safety interface according to EN ISO 13850
Accuracy class according to EN ISO 7500-1, ASTM E4:

Accuracy class 1 according to EN ISO 7500-1 from 0.3% of load cell nominal range
Accuracy class 0.5 according to EN ISO 7500-1 from 1% of load cell nominal range

Data collection rate up to 10kHz from all test channels
Quiet, precision low-noise servo-drive
Automatic identification of load cells with linearization capability
Possibility of controlling the machine by means of a remote control, PC or a tablet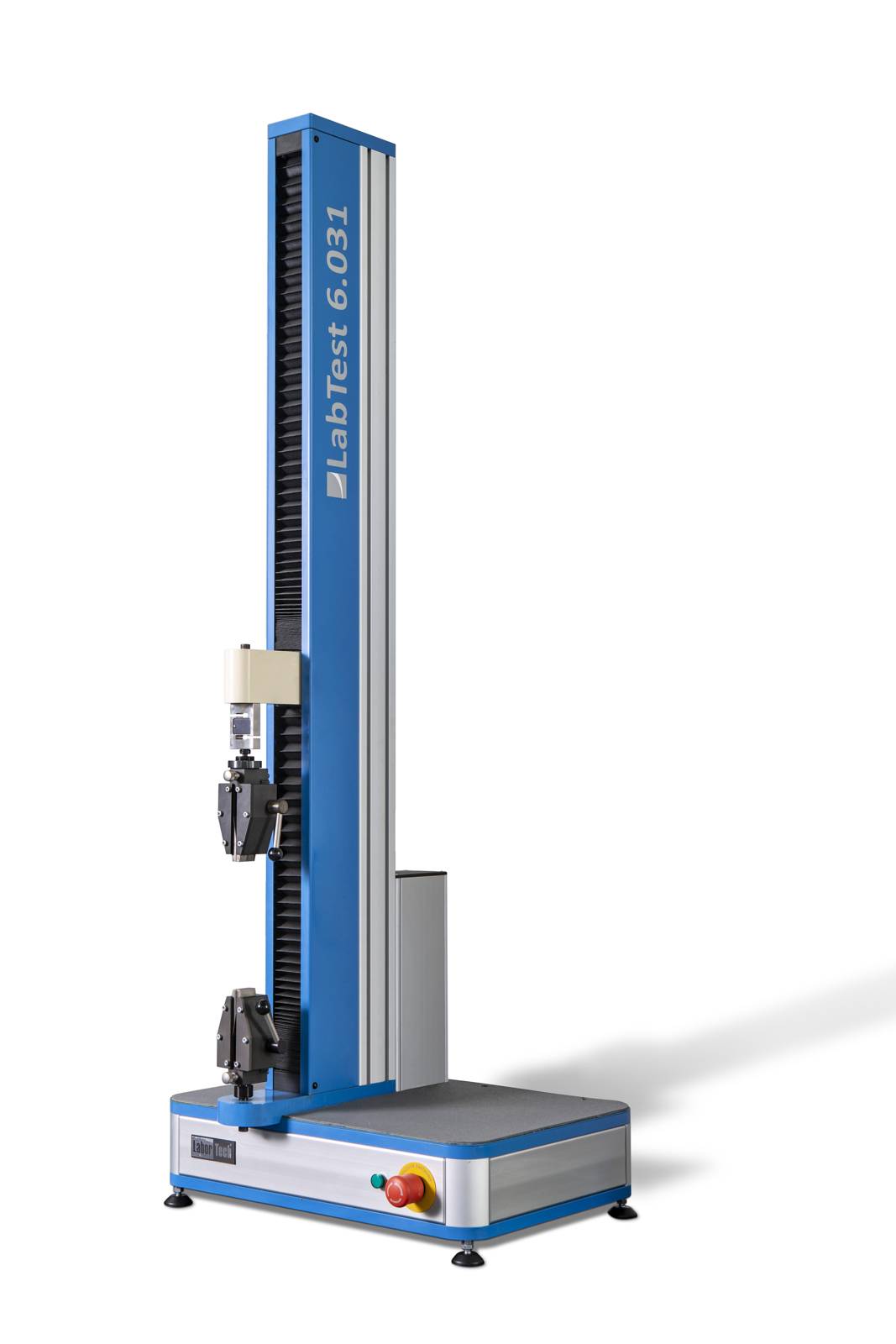 Click here to add your own text

ISO 6892, ISO 527,
ISO 1926, ISO 1798,
ISO 8067, ASTM E8,
ASTM D882, ASTM D1708,
ASTM D 4833, ASTM D 5494-93
ASTM D638, GOST etc.